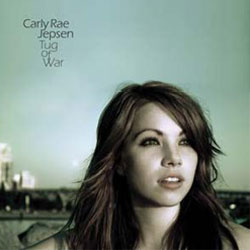 Name: Carly Rae Jepsen
Hometown: Mission, BC
Label: Fontana / Maple Music
Download this: "Bucket"
.
.
.
So what better way to kick off the first #musicmonday artist feature on BC Day, than with Mission's very own Carly Rae Jepsen. Earlier this year, Jepsen was the supporting act on Marianas Trench's West Coast tour, and also scored a slot playing the Calgary Stampede and at VirginFest Vancouver just last month.
Jepsen's folk-pop music is as easy to indulge in as a glass of lemonade on a sunny day. She appeared on Canadian Idol in 2007, as a top-runner for the Idol crown. Jepsen ended up finishing in third place that season, but was arguably one of the most talented contestants in Canadian Idol history. As easy as it may be to sign a record deal after this sort of exposure, it takes real talent to stay around in the long run. And Jepsen has just that.
Her cover of John Denver's "Sunshine on My Shoulders" hit the radios last year, followed by "Tug of War", quickly establishing her as a up-and-coming staple on radio stations all over Canada. Besides the cover of "Sunshine", Jepsen penned most of the tracks on her debut album, which is reflected through her heartfelt vocals. If you're looking for some new music to add to your summer playlist, look no further.
[youtube=http://www.youtube.com/watch?v=XvFbm5bmqmE]