Want to win an one-of-kind card designed and signed by Matthew Healy of The 1975?
It's easy to enter. Check out our interview here to find the answer to this question:
What is the first song that Matty ever played on the drums?
Fill in the answer and your contact information in the contest submission form below, and good luck!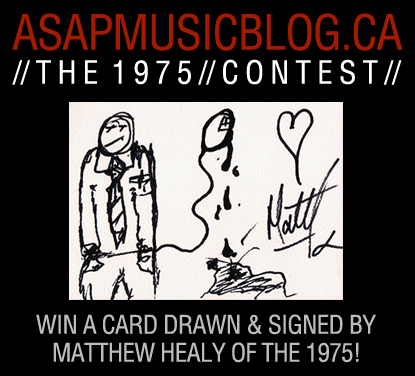 [contact-form-7 404 "Not Found"]

Rules & Regulations: Contest will begin on May 14, 2014 and will end on May 31, 2014 – 11:59 PM (PST). One winner will be chosen at random from submissions from the contest form , and will be contacted within 24 hours after contest closes. We reserve the right to void any entries we deem as duplicates or spam, or if we are unable to contact the winner within 72 hours after the contest closes.