There is a visual aspect to Empire of the Sun that stands out, particularly in their music videos.
The electro-glam-pop duo from Australia consists of Luke Steel and Nick Littlemoor, who began collaborating together for their respective groups before creating their own project. The visual aspect of Empire of the Sun is as bright, bold, and beautiful as their music with headpieces, bright lights, and a majestic wardrobe.
The band is currently touring with a stop in Vancouver at the Orpheum Theatre on September 16th.
Courtesy of Live Nation, you can win a pair of tickets to see Empire of the Sun with special guests Holy Ghost! at the Orpheum. To enter, fill in the contest form below. Good luck!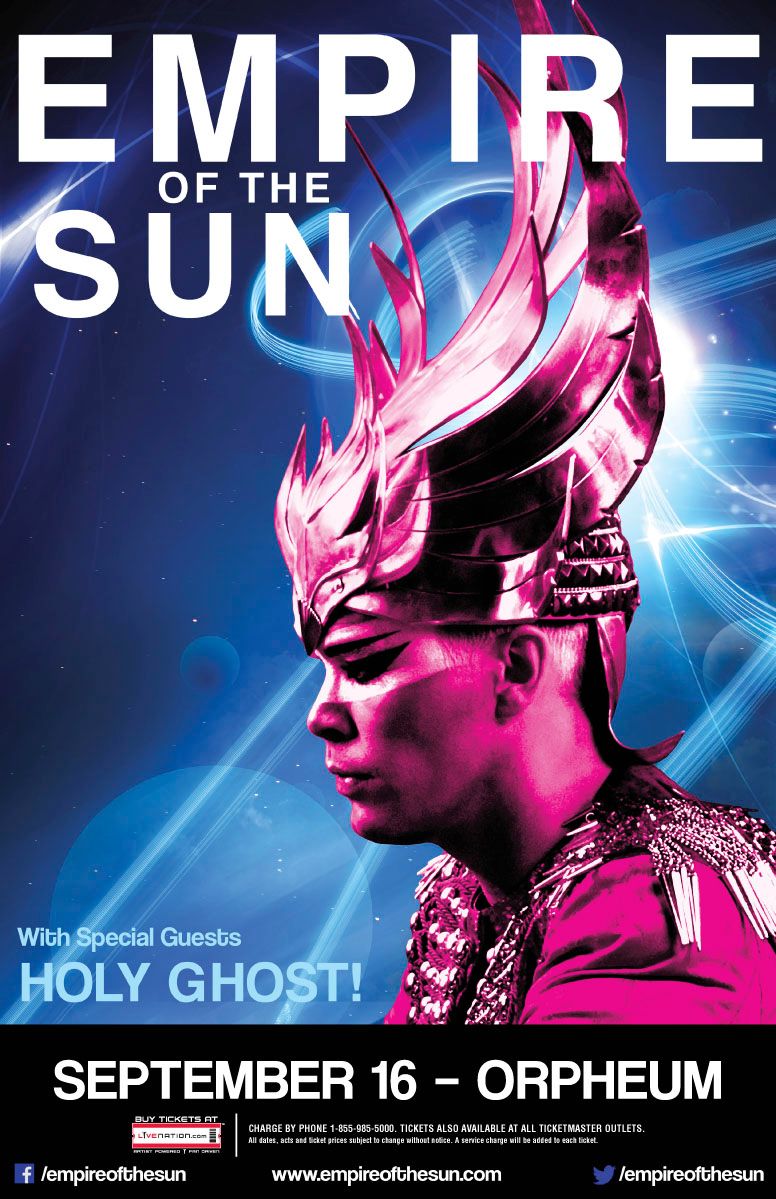 [contact-form-7 404 "Not Found"]

Rules & Regulations: Ticket giveaway will end on September 9, 2015 at 11:59pm (PST). One winner will be chosen from entries via contest form. Tickets are available for purchase via Ticketmaster.