Derrival will be wrapping up their Western Canadian tour dates with a hometown show this Friday September 25th at VENUE with guests Jasper Sloan Yip & Morning Show.
Doors open at 7:00pm. Tickets are $10 – available online via Eventbrite here.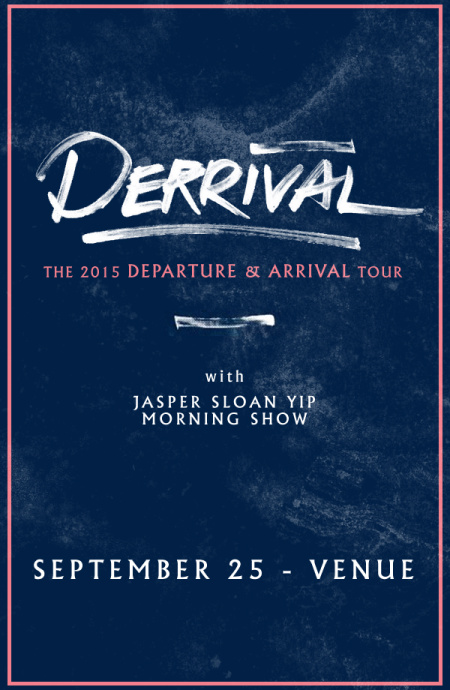 For more information on Derrival, head over to: http://derrival.ca.