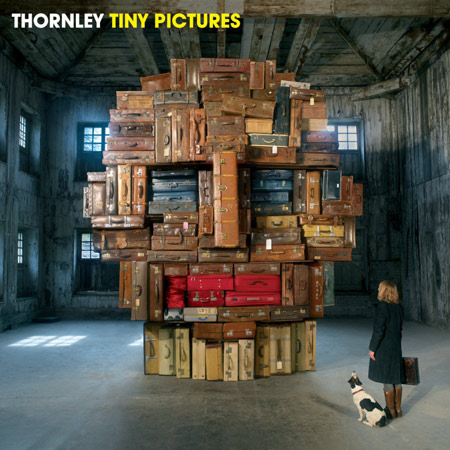 Name: Thornley
Hometown: Toronto, ON
Label: 604 Records
Download this: "Another Memory"
Continuing on with last week's theme, we feature another wonderful Canadian artist making the nation proud, Thornley. Lead singer Ian Thornley is no stranger to the music scene, but after minor stints with other bands such as Big Wreck, joined Chad Kroeger's 604 Records in 2004, and hasn't looked back since. After the band's debut album, Come Again, went gold in Canada, fans were left thirsty for more. The thirst lasted five years before the band released their much-anticipated sophomore album during this past year, Tiny Pictures, which has already exceeded expectations and continues to rise in the charts.
Band members Ian Thornley (vocals, lead guitar), Cale Gontier (bass and vocals), Eric Paul (drums and vocals), and Patrick Benti (guitar and vocals) are a fresh sound in the alternative/rock scene both in Canada, and internationally. While they seem to have the world at their fingertips, there remains a unique grassroots feel to the band, exemplifying their journey to the top and the modesty that they achieved their success with. Unlike many other bands that produce replicas of their past work, Thornley's Tiny Pictures varies from the debut Come Again as less hard-hitting, but equally as enjoyable. Their first single off the new album, "Make Believe," rose to the top of the charts throughout North America and continues to receive airplay today, and with the meaningful lyrics put into tracks such as "This Is Where My Heart Is" and "Another Memory," there is no doubt that this album will boast multiple hits as well.
Thornley is currently touring around Canada, and will be a featured performer at this year's Summerblast 2009 in St. Thomas, Ontario. If that isn't enough, Thornley will be the special guest for Kid Rock at the Molson Amphitheatre in Toronto this September, which is only one small stop in the many amazing shows to come.
[youtube=http://www.youtube.com/watch?v=jTn2dKfd31A]