Justin Nozuka kicked off a series of Canadian tour dates this past Tuesday night in Vancouver at the Vogue Theatre. asapmusicblog.ca was fortunate to have the opportunity not only to interview Justin, but check out the show as well. Keep posted for the interview, and the show review is below.
It was a general admission, all-ages show, and as soon as the doors opened, fans slowly filled up the auditorium. The energy level was high, as many of the fans in attendance seemed to be dedicated fans of Justin Nozuka, and likely attended his past shows in Vancouver.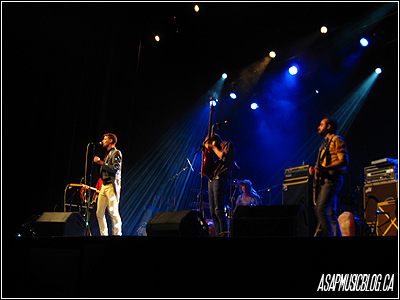 Toronto's own Sweet Thing had the opening act duties, and did their best to amp up the crowd. With their infectious, tongue-in-cheek pop tunes, paired with their energetic live performances – they were impressive, and certainly made some new fans, deservingly so.
But it was clear who the audience was there for: Justin Nozuka.
Never one to disappoint, Justin started off the night with 'Carried You' – followed by a relatively even set list with songs from both his 2007 debut album Holly, and from his more recent release, You I Wind Land and Sea. At 21 years of age, it is astonishing to hear the depth of the heart and soul that Justin puts into his live performances.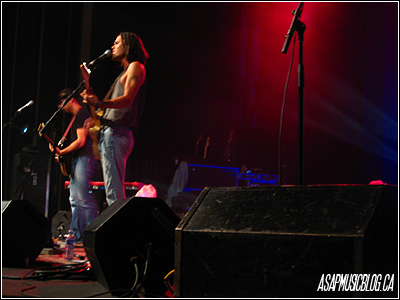 At the end of the day, music is about the way that you play it. And with each note and each word, Justin made the audience connect to the emotions he played out. Although the tracks from his sophomore effort were well received, as they should be, the audience seemed to have bigger response as Justin played older tracks such as 'Supposed To Grow Old' and 'After Tonight'.
Setlist:
Carried You

Be Back Soon

Therapy Man

Gray

Love

Stand Up

My Heart Is Yours

I'm In Peace

Supposed To Grow Old

Don't Listen

Swan In The Water

Unwoken Dream (King With Everything)

Golden Train

After Tonight

Woman Put Your Weapon Down

Criminal

Heartless

Soulless Man

Save Him
Justin is currently continuing his tour across Canada with his band, and for those of you unsure of whether or not to attend one of his shows – don't miss out, you'll regret it. For more information on the tour, check out: http://www.justinnozuka.com.