Lovecoast will be hosting their 2nd annual Lovecoast + Friends Christmas Benefit at the Fox Cabaret this Friday December 11th. All proceeds of the ticket sales for the evening will be in support of Music Heals Canada.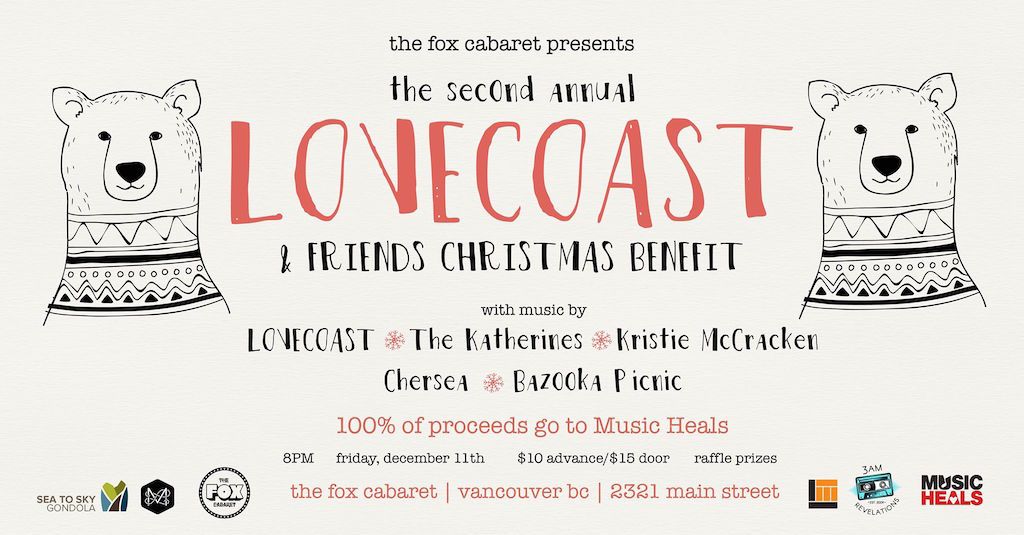 The band will be joined by other local favourites including The Katherines, Kristie McCracken, Chersea, and Bazooka Picnic (which includes members of Five Alarm Funk, Kutapira, Eli Bennett, and Giraffe Aftermath).
It's sure to be a great evening for a great cause – get your ticket today in advance for $10 via Eventbrite here, or $15 at the door. Doors are at 8pm.